GIRL BYE: DID NENE QUIT RHOA?
GO SIP TV
It look like NeNe Leakes may have quit the Real Housewives of Atlanta. NeNe has been on the hit Bravo reality series from day one. Rumors have been surfing the net and we hear that Mrs. Leakes has demanded more money. She also wants to be in control of who she tapes with. Well talk about being a super b-word. During the reunion NeNe was asked a question about the gay community and NeNe responded and told Andy would you like me to kiss your ass. SO RUDE!!!!
NeNe has definitely changed, Her attitude has gotten worse and her looks have gotten better. Except for that Donald Trump hair style she had for a while. THAT WAS A FAIL.
NeNe tweeted a very cryptic tweet this morning. Which added to the rumors.
cryptic tweet
NENE WHY ARE YOU QUITTING THE SHOW GIRL?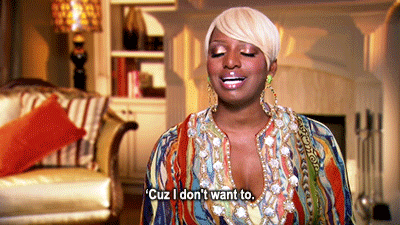 Keep Up With Us